PEACE OF MIND - Ford Ranger
When you order a new Ford Ranger Wildtrak not only do you get a great vehicle but you also get peace of mind that you are getting a great deal, with a registration bonus of up to €2,500* and a 3.9% low APR. Check out how Ford is driving better value by contacting your local participating Ford Dealer today.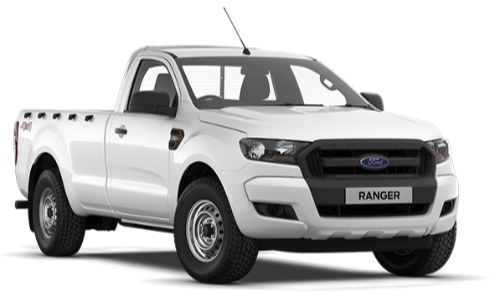 Email or Call me Back Book a Test Drive
Terms & Conditions
There is up to a €1,500 customer saving off a new Ranger Wildtrak Vehicle when contract between April 1st - June 30th 2020 and registered between April 1st - September 30th 2020. A further €1,000 customer saving is available to eligible Upgrade customers: Eligible customers must have owned either (1) a non Ford vehicle for at least 3 months or (2) a Ford vehicle that is at least 4 years old. Eligible retail and small business customers only. Terms and conditions apply. GRP excludes metallic paint, delivery and related charges. Model shown for illustrative purposes only. At participating Ford Dealers only.
[§]Terms and Conditions. 3.9% fixed low APR Finance Example: Transit Custom 280SWB Base 105PS. Gross Retail Price (inc. VAT)† €26,890 Customer Deposit/Trade-in €5,378.00. Finance Amount €21,512. 61 monthly payments of €386.59. Total Cost of Credit €2,196.97. Fixed APR 3.9%* (Annual Percentage Rate) as at 01/04/2020.. †Includes delivery & related charges. Model is shown for illustrative purposes only. *Lending criteria and terms and conditions apply (Over18s only). APR is inclusive of a documentation fee and purchase fee of €63.49 each. To qualify for this finance offer a minimum deposit of 20% is required. Rate quoted is correct as at 01/04/20 and is subject to change. Offer available on all new Ford commercial vehicles registered between April 1st - June 30th 2020 at participating dealers. This is a Business Hire Purchase agreement provided by Bank of Ireland Leasing Ltd, trading as Ford Credit. Ownership remains with Ford Credit until the final payment is made.
Warning: You may have to pay charges if you repay early, in full or in part, a fixed-rate credit facility.